Privacy Policy
Notes on data protection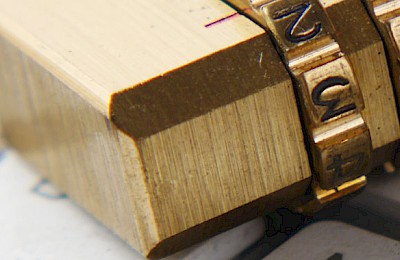 Privacy Policy
Notes on data protection
Privacy Policy Ovotherm International Handels GmbH
Fundamentals
Data Protection is a topic of utmost importance at Ovotherm International Handels GmbH. We treat your personal data confidentially and exclusively at the basis of statutory provisions (DSGVO, TKG 2003).
We would like to inform you about what data we store and how we treat it. Our Privacy Policy can be accessed on our website at any time.
Anonymous Data Collection
Our website is not personalized so you do not need to tell us who you are.
On this Website IP anonymization applies. Within the member states of the EU, the European Economic Area and other contracting states of the agreement, the IP address of the users will be shortened. Only in individual cases will the IP address first be transferred unabridged to Google servers and shortened there. The shortening of the IP address makes it impossible to backtrack to the user. The data stored in Google Analytics is deleted after 26 months. The users IP address provided by the browser will not be combined with any other data stored by Google.
As part of the order data processing agreement we, the website operators, have with Google Inc., they use the gathered information to compile an evaluation of website activity and traffic.
It is possible to prevent the storage of cookies on your device by modifying the appropriate settings in your browser. There is no guarantee that all website features will be fully accessible whilst the browser restricts the usage of cookies.
Furthermore, a browser plug-in can be used to prevent the information collected by cookies (including IP addresses) from being sent and used by Google Inc. The following link leads you to the corresponding plugin:
https://tools.google.com/dpage/gaoptout?hl=de
Personal Data
Personal data is information regarding your person. This includes information such as your name, address, telephone number, e-mail address. If you contact us as via the offered contact option, your details will be stored so that we can process and answer your request. Without your consent this data will not be disclosed to third parties. Personal Data will be deleted within 12 months.
Usage of cookies"
Our website uses cookies. Cookies are small files stored on your computer by a website you visit. Web browsers use these cookies to enhance the user-experience and website security. Most browsers are currently set by default to accept cookies automatically. It is however possible to set your browser to refuse cookies. Additionally, you can also delete cookies from your system at any time. For further information please refer to the help function of your operating system.
(LISTE DER COOKIES)
User's rights
As a user, you have the right to request disclosure about what personal data is being stored. Furthermore, you have the right to rectify incorrect data and restrict its processing. Users of this webpage can exercise their right of objection and object the processing of personal data at any time. Provided that your request does not conflict with any legal obligation to store data, you have the right to request deletion of your data. If data deletion is not possible as it is required for legal purposes, the data will be locked and not used or processed for any other purposes.
If you would like adjustments, blockage, deletion or disclosure of your stored personal data, or if you have any questions concerning the collection, processing or usage of your personal data, please contact the following e-mail address: office@ovotherm.com