Yumurta Ambalajları
Ovotherm Yumurta ambalajlarınızı buradan Bulabilirsiniz
Ürün çeşitliliğimiz size bütün avantajları sağlar. Bunun dışında bireysel ihtiyacınıza göre de çözümler üretebiliyoruz.
Ürün Kataloğu
Yumurta Ambalajları
Ovotherm Yumurta ambalajlarınızı buradan Bulabilirsiniz
Ürün çeşitliliğimiz size bütün avantajları sağlar. Bunun dışında bireysel ihtiyacınıza göre de çözümler üretebiliyoruz.
Ürün Kataloğu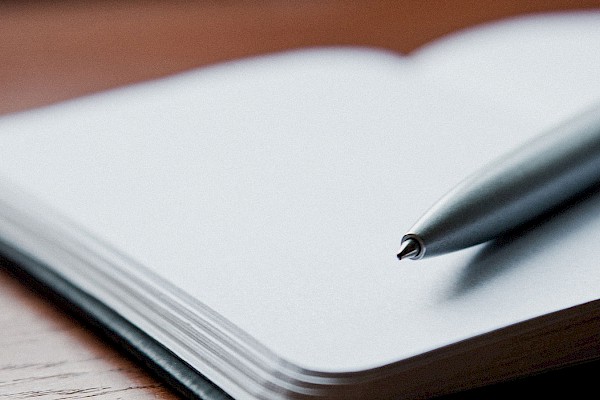 Certificates
Highest quality and food safety
We work exclusively with certified production partners to ensure all relevant standards. BRC/IoP is the most important certificate in Europe for food packaging. Our production partner in Mexico has the FSSC 22000 certificate required for the US market. The corresponding ISO certificates can be found below.
Clear Benefits
We offer what no other company can offer
Our transparent egg packaging offers advantages for everyone: the consumer, the supermarket, the egg producer and the packing station. Better display management and less breakage – and thus not only cost savings, but also an important contribution to less food waste and environmental protection.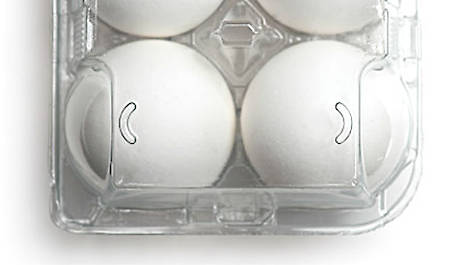 Transparent egg packs like those from Ovotherm offer end consumers a clear advantage: they can see what they are buying - without opening the pack or touching an egg. This drastically reduces the risk of breakage and increases hygiene. In addition, damaged eggs can be seen at first glance. This not only simplifies and speeds up shopping in the supermarket, but also has advantages at home: you can always see how many eggs are left in the fridge.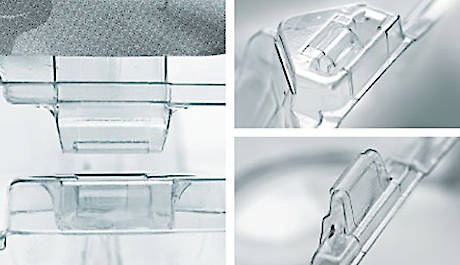 Snap Lock is our secure locking system. It guarantees perfect handling along the entire packaging process and along the entire supply chain. Simple, smooth opening and closing as often as necessary: Protection and added security, even when a pack is turned over for inspection. Snap Lock can be found on all Ovopack, Vision and Fusion products.
Without a continuous flow of air in the egg packaging, there is a risk that the eggs will become moldy or bacteria will form. We at Ovotherm have taken this into account: Air circulates in our packaging, so our egg packs perform perfectly under almost all climatic conditions. Or in short: With Ovotherm, heat, cold, humidity or temperature fluctuations do not affect the condition of the eggs.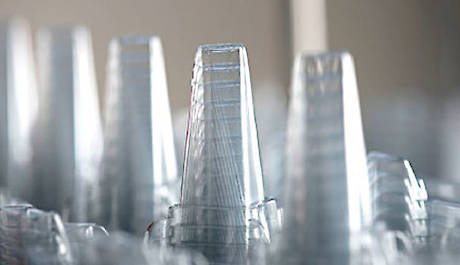 All or nothing: Security against breakage during transport, shop logistics and handling by the end consumer has top priority. That's why Ovotherm packs are designed to reliably protect the eggs with shock-protected nests and internal support columns. If an egg does break, leaks are contained without contaminating the other eggs or the packs laying down below. We test this continuously and many times during the production process. Or in numbers: depending on the product, an Ovotherm egg pack can withstand a compressive force of 20 to 80 kilos.
Our transparent egg packaging supports impulse purchases, is unique and convinces with well-designed and successful marketing concepts. For this, Ovotherm is highly valued worldwide. As a partner, Ovotherm offers a comprehensive range of creative development and design work for labels, direct printing and various other forms of decoration for your egg packaging.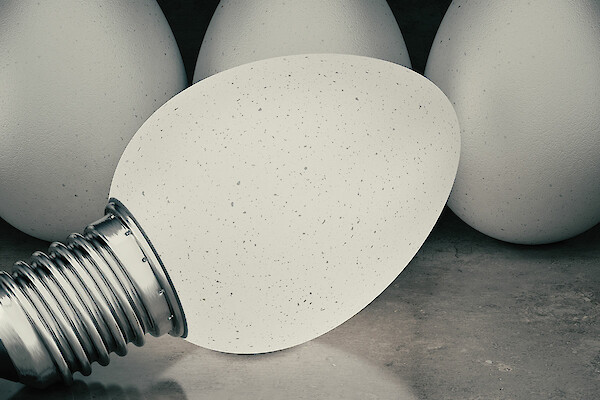 Innovation
Constantly creating new values
The first plastic egg pack developed by Ovotherm in 1965 became step by step the largest product range in the egg packaging industry. An offer that is valued worldwide and that optimally complements the packaging machines and the most diverse requirements of our customers.
Visually Attractive Packs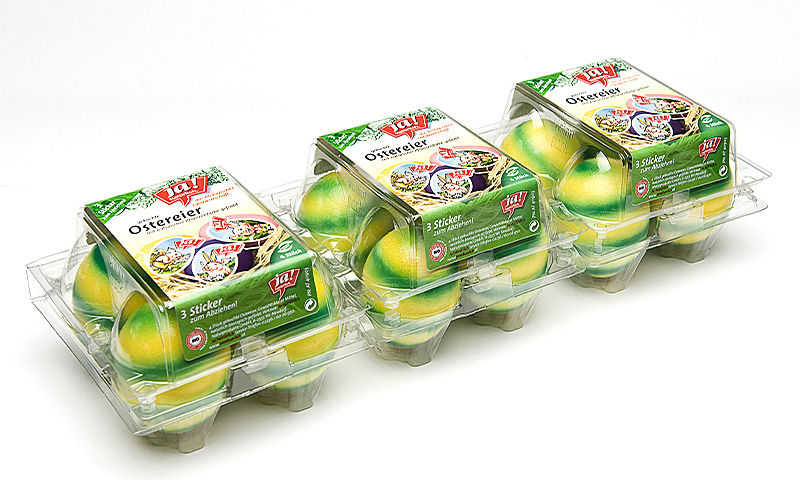 Product Development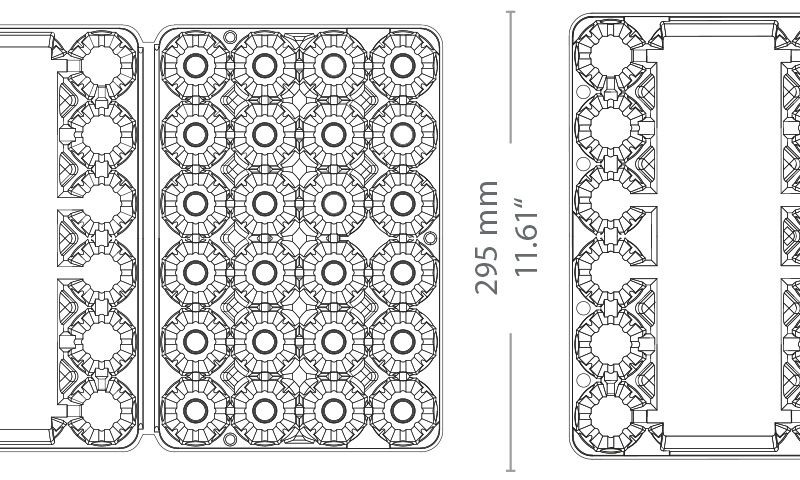 Efficiency and Robot Compatibility